dojoe & STROBOHOLICS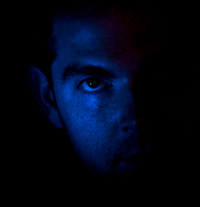 An avid follower of the demoscene since he was 13 years old, dojoe has always had a certain fondness for its distinct style of music. Having finally transformed from passive to active scener at Ovolo 2012 with his Noiseplug, he is now going to combine said fondness and his knack for DJing into a two-hour demoscene-only DJ set at tUM.
To give you a proper dose of sensory overload, he is teaming up with STROBOHOLICS - notorious for winning compos with stolen Mercury sourcecode - who will be providing live-coded Shader visuals.
For an idea of what to expect, check out dojoe's first demoscene set and STROBOHOLICS' flagship prod.
FRaNKy's belgian disco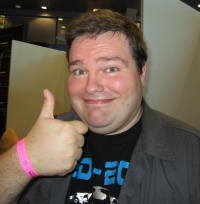 FRaNKy plays belgian disco fox while people eat meat...
...probably while playing Pinball at the same time.
So, don't forget to bring your dancing shoes!
bacter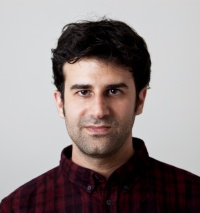 After years of collaborating with Zinger and bringing the FM sounds to the front in compilations released in Japan and various labels online, Bacter comes to bring you the 8bit sounds with a nice retro-set played using two gameboys. A set that will keep your ears addicted.
Tanzwart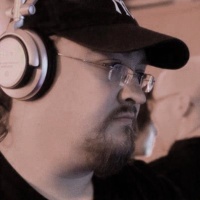 When Tanzwart a.k.a. Bombe enters the stage you never know what is going to happen. We had dancing crowds and the longest chair queue in the history of the demoscene. Now imagine what will happen when Tanzwart plays his set from the beam area while the VJ works his magic at the stage... be afraid, be very afraid!
Btw, we still need a VJ...
the Ultimate Meat-Thing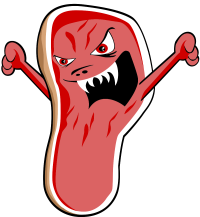 Once again the awesome people from Nuance will provide us with a HUGE amount of FLEISCH. Nom nom nom.
the Ultimate Breakfast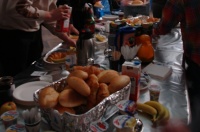 As a tradition our sponsor and friend Echzeit will bring gipfeli and more to give you the ultimate breakfast feast before the prizegiving.